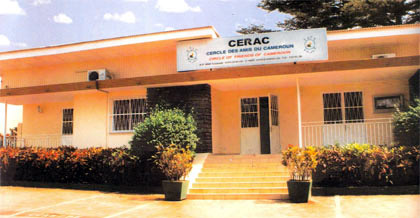 An initiative of First Lady Mrs Chantal Biya, Founding President of CERAC, UNESCO Goodwill Ambassador, to take an active part in the development of Cameroon by delivering much-needed assistance to the most vulnerable groups. CERAC, which is recognized as a public-interest association, comprises:
- a diplomatic component which brings together the wives of Ambassadors and High Commissioners accredited to Cameroon;
- a national component comprising members of government and persons ranking as such, officials of public and semi-public companies, wives of members of government, elected officers, etc.
Since its inception in 1995, CERAC has been working throughout the country, paying visits to patients, building schools to ensure the education of young Cameroonians, making donations to various hospitals and schools, etc.
CERAC works against natural disasters, all forms of hardship and against HIV-AIDS.