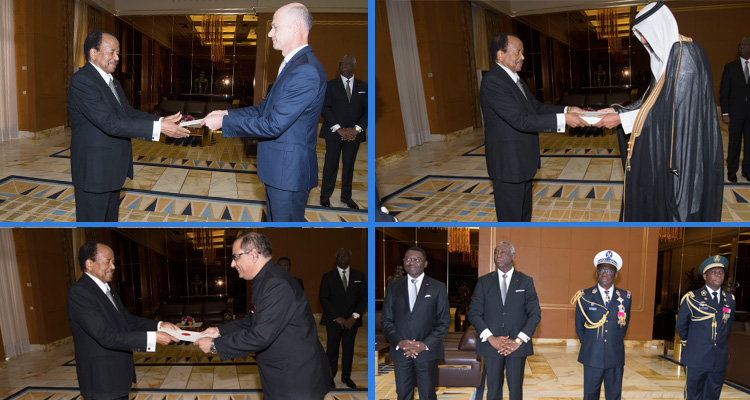 The President of the Republic, His Excellency Paul BIYA on 24 September 2019 received the Letters of Credence of three new diplomats from the Republic of France, the Kingdom of Saudi Arabia, and the Republic of India.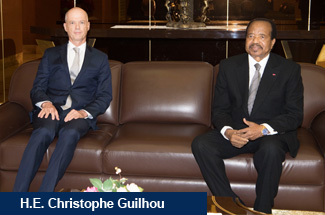 H.E. Christophe Guilhou, Ambassador-designate of France was the first to present his credentials to the Head of State. This was followed by the Ambassador-designate of Saudi Arabia, H.E. Abdalelah Mohammed A. Alsheaiby, and the first-ever Indian High Commissioner designate with residence in Cameroon, H.E. Rakesh Malhotra.
Ambassador Christophe Guilhou has diplomas in Eastern languages and civilisations, and political sciences. He previously served as the French Ambassador Extraordinary and Plenipotentiary in the Republic of Djibouti.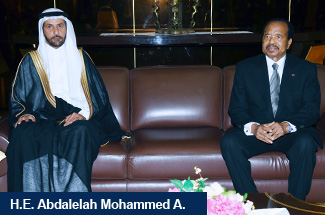 On his part, Ambassador Abdalelah Mohammed A. Alsheaiby holds a Bachelor's Degree in Political Sciences and a Diploma in Diplomacy. He occupied the post of Chargé d'Affaires at the Saudi Embassy in Bangkok, in the Kingdom of Thailand.
The Indian High Commissioner has a Diploma in Economics and Trade. He was the Consul General to Melbourne, in the Commonwealth of Australia.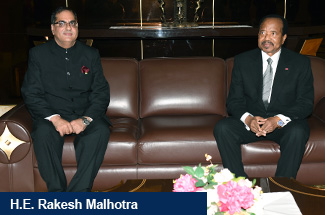 Some close aides of the Head of State were present during the event including: the Minister of State, Secretary General of the Presidency of the Republic – Ferdinand Ngoh Ngoh; the Minister, Director of the Civil Cabinet – Samuel Mvondo Ayolo; the Commander of the President's Special Command – General Emmanuel Amougou; and the Commander of the Presidential Guard – Colonel Raymond Charles Beko'o Abondo.