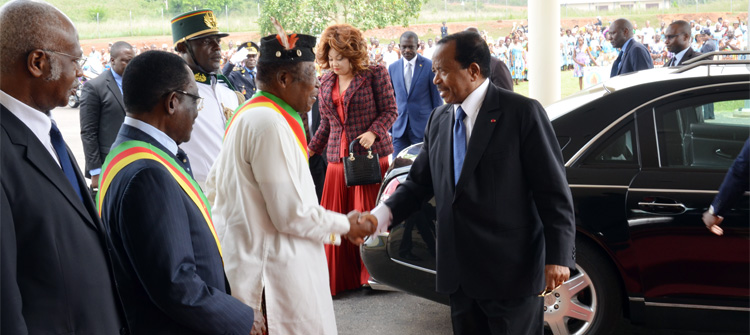 The President of the Republic of Cameroon, His Excellency Paul BIYA, and First Lady Chantal BIYA, have travelled to Italy. The Presidential Couple left the Yaounde-Nsimalen International Airport on 18 March 2017.
This is in prelude to President Paul BIYA's State visit to Italy from 20 to 22 March 2017, following an invitation by H.E. Sergio MATTARELLA, President of the Italian Republic. Cameroon was host to the Italian leader one year ago (17 to 20 March 2016).
Present at the airport to bid farewell to H.E. Paul BIYA and Mrs. Chantal BIYA were top personalities. Amongst them were the following: Senator Victor MUKETE ESEMINGSONGO and Honourable ENOW TANJONG (the Deans of the Senate and the National Assembly respectively); Prime Minister Head of Government, Philemon YANG; the Secretary General at the Presidency of the Republic, Ferdinand NGOH NGOH, and the Chargé d'Affaires a.i. at the Italian Embassy to Cameroon.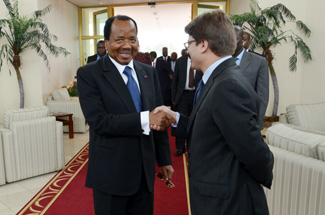 Before boarding the flight for Europe, the Head of State gave last minute instructions to the Secretary General of the Presidency of the Republic during a brief audience in the Presidential Lodge. In the meantime, the First Lady Madam Chantal BIYA, in the company of Madam Solange LE and Rosalie NGAK, exchanged pleasantries and a convivial conversation.
The plane of the Presidential Couple took off shortly after 11 a.m. local time for Italy.