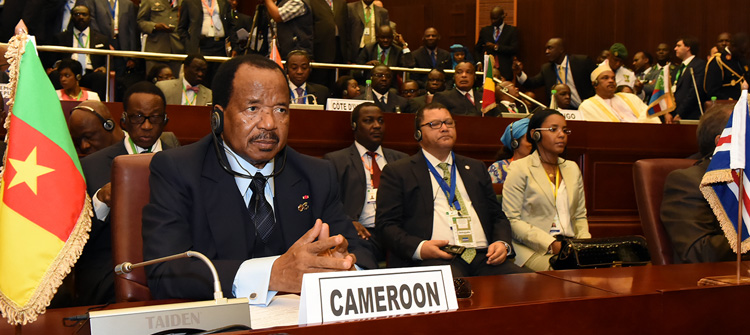 The Head of State His Excellency Paul BIYA and his wife Mrs. Chantal BIYA received a very warm welcome in Malabo when they arrived to take part in the deliberations of the 23rd session of the African Union. On hand at the airport were officials of the host country Equatorial Guinea, Cameroon's Ambassador and the staff of the embassy and a large crowd of enthusiastic Cameroonians who gave the Presidential Couple a very good moments.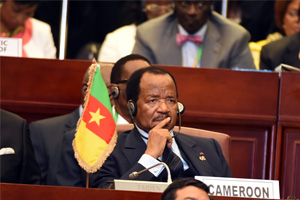 The Presidential Couple left the airport directly to the conference centre at Sipopo where he was also warmly received in the hall by the other Heads of State and Government already present.
President Paul BIYA had time to listen to speeches from the host President Teodoro OBIANG NGUEMA MBASOGO, the Secretary General of the United Nations, Ban KI-MOON, the Spanish Prime Minister Mariano RAJOY BREY and a host of other African statesmen.
The theme of the summit is : "Agriculture and food security in Africa", and most of the speakers were passionate as they called for solidarity amongst African nations so as to modernise our agriculture and produce enough food for our population as we have enormous potential in this domain.