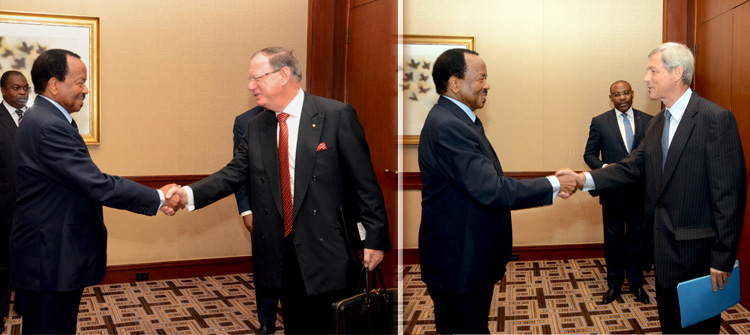 On the side-lines of the US – African Leaders Summit that held in the American capital, the Head of State His Excellency Paul BIYA had talks with George JONES of Sundance Resources Limited and Mario ZAMAROCZY of the IMF, on Thursday 7 August 2014.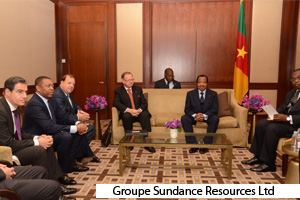 The two audiences started at mid-day when George JONES, who was heading a delegation of Cameroonian based businesses, was brought into the presence of the Head of State at the Four Seasons Hotel in the North West area of Washington D.C. The business magnate told the press that he discussed the evolution of activities of his company in Cameroon with the Head of State and assured him that Sundance resources Limited was on track to carry out its iron mining project in Mballam. He also said that infrastructure projects such as the railway line to convey the iron ore will soon begin.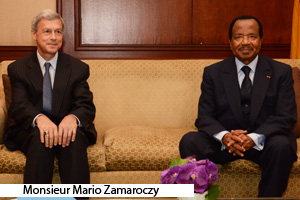 Mario ZAMAROCZY, head of the joint IMF/World Bank evaluation mission to Cameroon was the next person to be granted audience by President Paul BIYA. He said that his analysis of the economic situation of Cameroon has not changed from what it was when he met with the Head of State last May, that is, increase State revenue by broadening the tax base and looking carefully at the expenditure so as to eliminate non-essential expenditure.