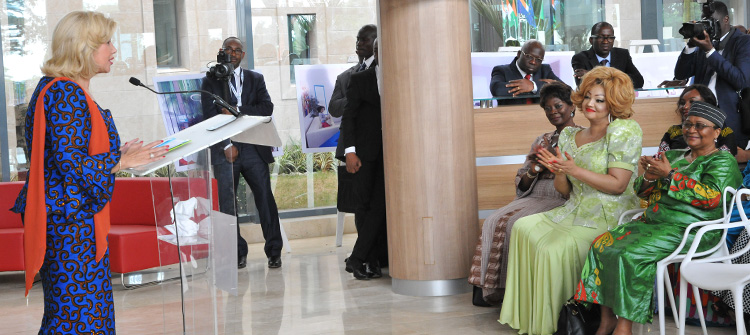 Mrs. Chantal BIYA paid a visit to the Dominique Ouattara Mother and Child Hospital at Bingerville – Abidjan, on 30 November 2017. This was on the sidelines of the 5th African Union and European Union Summit.
The First Lady, Founding President of the Chantal BIYA Foundation graciously joined her peers; present in Abidjan, to support the humanitarian activities of Mrs. Dominique Ouattara. The Mother-Child Hospital of Bingerville is a flagship project of the Ivorian First Lady's "Children of Africa Foundation".
The magnificent structure that shall go operational in March 2018, is equipped with modern paediatrics and gynaeco-obstetrics facilities. It shall provide quality services aimed at reducing neo-natal mortality in the country and the continent.