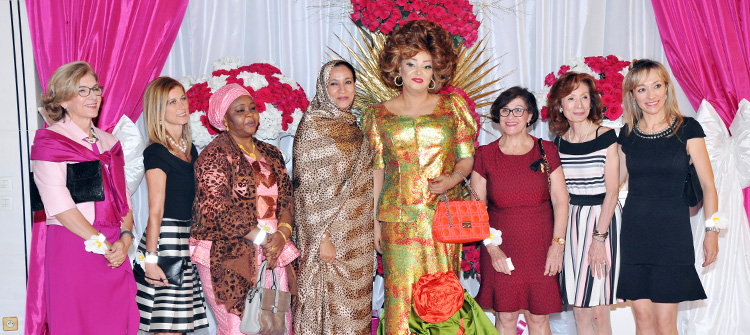 Mrs. Chantal BIYA has received 2018 New Year wishes from over 1,000 women in a ceremony organised at the East Wing of the Unity Palace on 5 January. This was a day after a similar exercise was accorded to President Paul BIYA by Members of the Diplomatic Corps and National Dignitaries.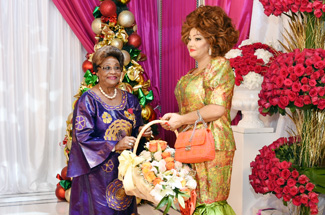 As usual, the women, beautifully dressed, were drawn from all walks of life. Each had a photocall with Mrs. Chantal BIYA, who remained hospitable throughout the nearly six-hour event graced with spectacular performances from musical artists such as Afo Akom, Daphné, Tenor, and Mise Ngoh François.
A total of 26 delegations comprised of the spouses of Members of the Diplomatic Corps and National Dignitaries presented best wishes to the First Lady. The ceremony opened with the handing over of a flower bouquet to Mrs. Chantal BIYA from Mrs. Annie Biffot – whose husband is the Dean of the Diplomatic Corps and the Ambassador of Gabon to Cameroon. Also present were: members of the Circle of Friends of Cameroon (CERAC); businesswomen; special guests; and two delegations from the Baka and Bororo ethnic groups.