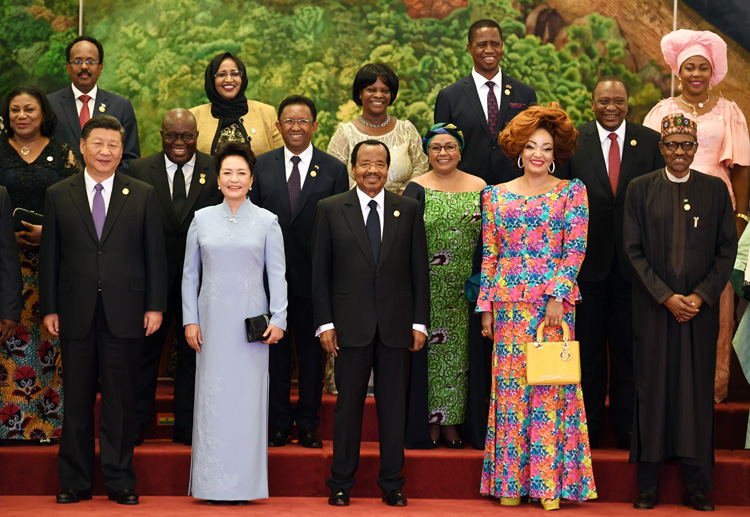 During the official opening ceremony of the 2018 FOCAC Summit, the First Lady of Cameroon was welcomed at the Great Hall of the People where she joined the other spouses of Heads of State and Government. The African and Chinese leaders and their spouses later posed for a family photo.
Mrs Chantal BIYA accompanied her illustrious husband a few minutes later to a gala dinner offered by President Xi JINPING and Mrs Peng LIYUAN to African leaders and their spouses.
This moment of relaxation placed Cameroon in the spotlight through a group called "Abbe Dance Company", representing the Central African sub-region. This group presented a choreographic display by Simon Abbe to the rhythm of "bikutsi", the fang dance of Equatorial Guinea and Gabon, and a zest of Congolese "ndombolo".