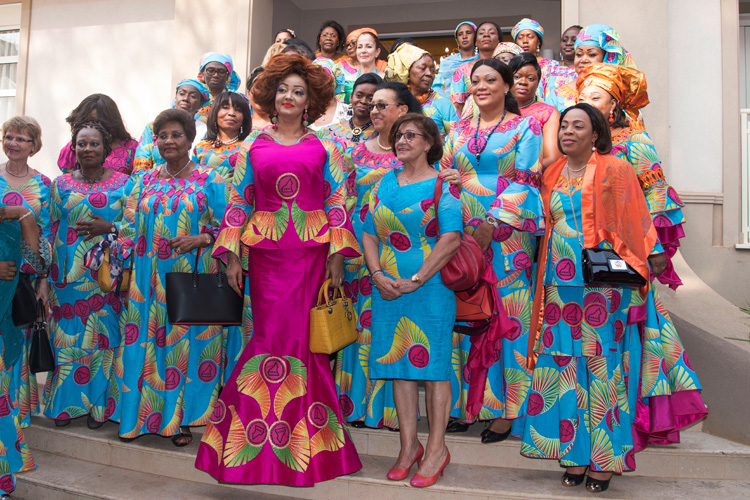 Members of the Circle of Friends of Cameroon (CERAC) held their 26th General Assembly at its headquarters in Yaounde on 19 December 2018 in the presence of the Founding President – Mrs. Chantal BIYA.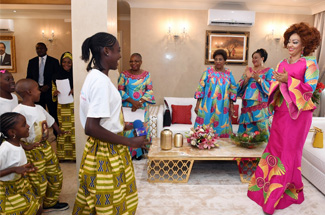 The deliberations of this humanitarian, apolitical and non-profit association were chaired its General Coordinator, Mrs Linda Yang. She outlined the brilliant achievements recorded in 2018 with the renovation of hospitals, schools and rehabilitation centres. It was disclosed that 33 of the 36 projects were realised within the year, totalling a 92% execution rate. A draft Action Plan for 2019 that promised to build a brighter future for the destitute, and fight against the suffering of vulnerable persons, was presented and approved by the General Assembly.
In her closing remarks, the General Coordinator announced that the mandate of the Executive Bureau had been renewed by the Founding President.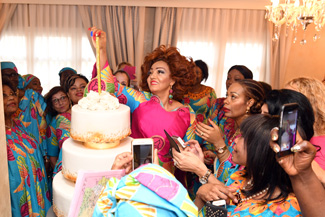 The First Lady arrived a few minutes after the debates to encourage the women and appreciate them for their solidarity and generosity. Mrs Chantal BIYA was welcomed by the CERAC Executive Bureau and ushered into the main hall of the association's headquarters. She joyfully gave Christmas gifts to a group of orphans from the Koni Foundation (Acacia, Biyem-Assi). The children expressed their gratitude with rhymes and songs. They thanked and praised the First Lady, whose golden heart has moulded her into "the mother of the motherless". She replied with a hearty smile.
This highly emotional phase of the event was followed by a brief meeting between the Founding President and the Diplomatic Wing of CERAC. They exchanged courtesies and posed for a group photo at the end of the encounter.
Mrs. Chantal BIYA later joined the other members of CERAC for a special and highly animated banquet. Artistes such as K-Tino, Georges Seba, Grace Decca and Koffi Olomide performed to keep the guests in high spirits.