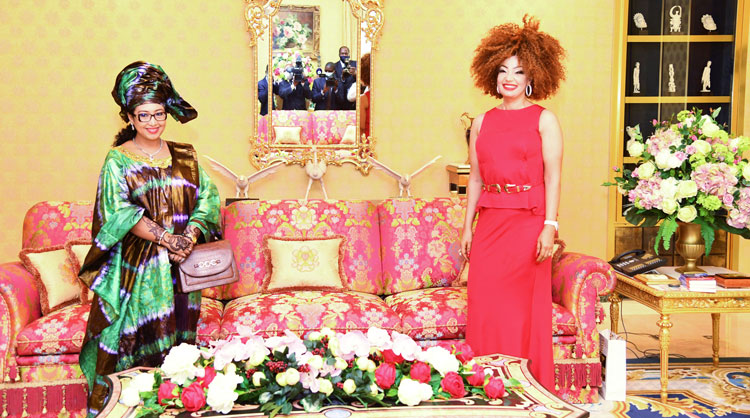 First Lady Chantal BIYA has congratulated and encouraged Djaili Amadou Amal – winner of the "Prix Goncourt des Lycéens 2020" and the "Prix Goncourt Choix de l'Orient 2020".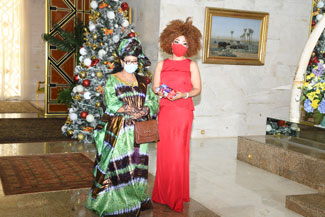 This was during an audience granted to the Cameroonian writer at the East Wing of the Unity Palace on 23 December 2020.
The spouse of the President of the Republic commended Djaili Amadou Amal for her literary success.
Mrs Chantal BIYA saluted the author for her resilience and expressed great admiration for her works. She emphasised that the writer and feminist activist is an illustrious daughter of Cameroon.
On her part, the laureate offered some copies of the award-winning novel entitled "Les Impatientes" to the supportive First Lady.
Speaking to reporters at the end of the meeting, Djaili Amadou Amal hailed the special attention accorded her by the UNESCO Goodwill Ambassador for Education and Social Inclusion. She seized the opportunity to share key elements of her projects on the fight against gender violence to Mrs Chantal BIYA.