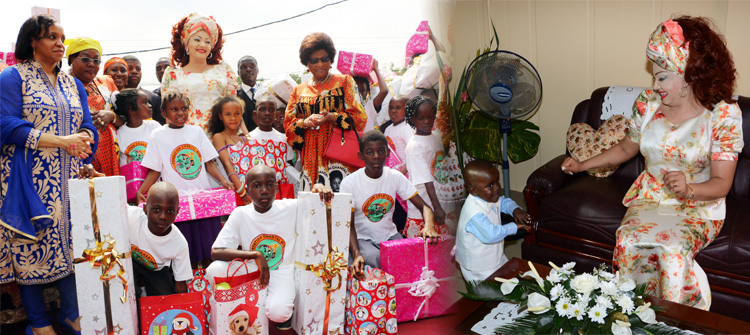 The First Lady Madam Chantal BIYA distributed a lot of gifts and good humour at the Chantal BIYA Foundation on Monday 23 December 2013 to over two thousand children and underprivileged persons, in a continuation of her well-known humanitarian actions.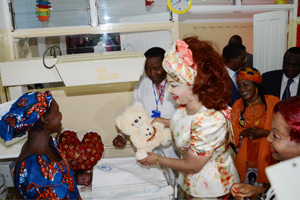 The gifts were offered to some patients hospitalised at the Chantal BIYA Foundation, all the inmates of the "Child First Centre", pupils selected from 8 primary schools in Yaoundé, as well as destitute children selected by the Ministries of Social Affairs and Youths and Civic Education. Some children were also selected from 200 underprivileged families. They were all visibly very elated at the gesture of the First Lady. 
The main innovation of the ceremony this year was at the Montagnier wing of the foundation where blood samples to test for sickle cell anaemia were taken from children to kick-off the campaign to fight against this disease. Madam Chantal BIYA made a tour of the foundation, greeting patients and encouraging the medical staff.
The occasion was graced with choral music by "La Voix du Cenacle" of Professor Gervais MENDO ZE and popular music by the Congolese musician Fally IPUPA. The First Lady also treated her invitees to feasting with food and drinks to mark a very colourful and thrilling Christmas tree celebration.