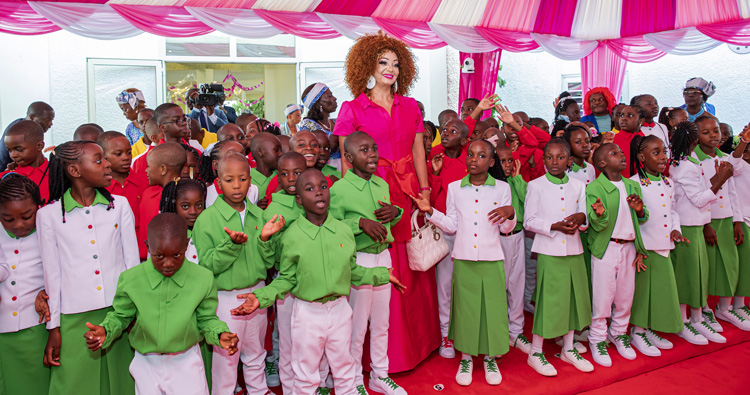 The pupils and staff of "Les Coccinelles" primary school of the Unity Palace were full of gratitude and solemn joy, which they directed towards their patroness – First Lady Chantal BIYA, who graced the closing ceremony of the 2022/23 academic year with her presence on 15 June 2023.
Songs, ballets, and recitations were used by the schoolchildren to pay tribute to the good works of the institute's benefactor, who has maintained her tradition to ensure that the pupils and staff carry out their activities in serenity. According to the school's headmaster, this conducive study environment has spurred the young and brilliant learners to pass their exams with flying colours.
Mrs Chantal BIYA's motherly smile was equally a source of encouragement to all those who performed during the end-of-year event. She and her guests handed over sacks of gifts to each of the pupils, made a guided tour to the classrooms and shared a common meal before her departure to the East Wing of the Presidential Palace.