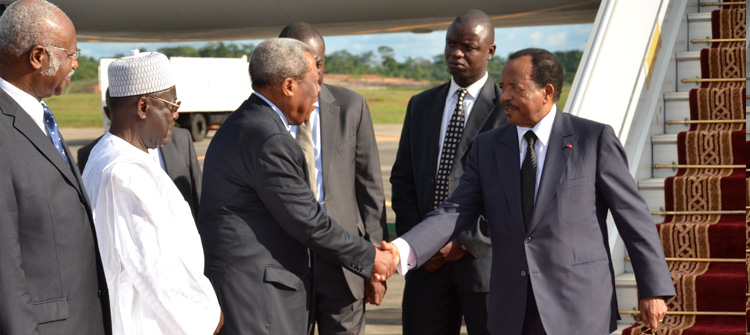 The Head of State His Excellency Paul BIYA and Madam Chantal BIYA returned to Yaoundé on Saturday 12 September 2015 after a brief private stay in Europe. The Presidential Couple landed at the Nsimalen International Airport in Yaoundé shortly after 4 pm and were warmly received by senior State personalities and an enthusiastic crowd of party militants and well-wishers.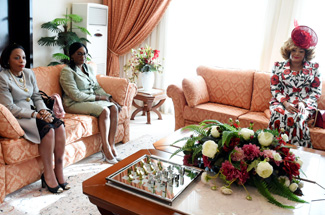 The President of the Republic granted audiences to the President of the Senate, Marcel NIAT NJIFENJI; the Speaker of the National Assembly, CAVAYE YEGUIE DJIBRIL; Prime Minister Philemon YANG; the Secretary General at the Presidency of the Republic, Ferdinand NGOH NGOH and the German Ambassador to Cameroon, Holger MAHNICKE.
Meanwhile, the First Lady had a chat with the spouses of the close collaborators of the Head of State in the adjacent room. The cordiality and hearty welcome were characteristic of the warm welcome always reserved for the Presidential Couple.