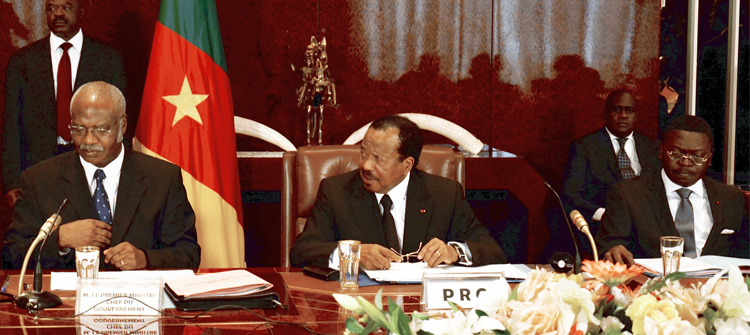 The President of the Republic His Excellency Paul BIYA has called on the Government to work harder and better so as to improve the living standards of Cameroonians and ensure the smooth hosting of the African Cup of Nations in 2016 and 2019. The Head of State gave these and other firm instructions during the ministerial council meeting that held on Thursday 15 October 2015 at Unity Palace.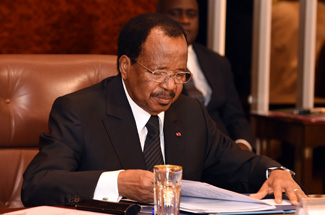 President Paul BIYA kicked-off the meeting with remarks on the death of pilgrims who went to Mecca this year. Following the loss of several Cameroonians in the stampede that occurred there, the Head of State announced that 16 October 2015 will be set aside as a national day of mourning in their memory. The Head of State also extended once more his condolences to bereaved families who lost their loved ones in the tragic events before calling for a minute of silence in their honour.
The Prime Minister Head of Government, Mr. Philemon YANG was given the floor to give an update on the situation of the triennial emergency development plan. He clearly spelt out what has been done so far and what will be done in the remaining two years of the programme. The Prime Minister assured the Head of State that the plan was on course and personally promised to ensure its success.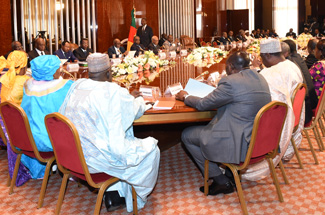 Also taking the floor was the Minister of Sports and Physical Education, Mr. Ismaël BIDOUNG MKPATT, who outlined the infrastructure required for the hosting of the women's and men's Africa Cup of Nations in 2016 and 2019 respectively. The Minister was firm in his conviction that the work was adequately advanced and the structures will be in place by the required datelines.
The President of the Republic then gave his firm instructions to the Government, calling on them to take their responsibilities seriously so as to deliver on the projects which will improve on the living conditions of the people. 
President Paul BIYA also praised the efficiency and devotion of the defence and security forces which have reduced the terrorist group Boko Haram to the shameful tactic of suicide bombings. The population was also praised for their collaboration which has gone a long way in making us to score significant victories against the enemy.