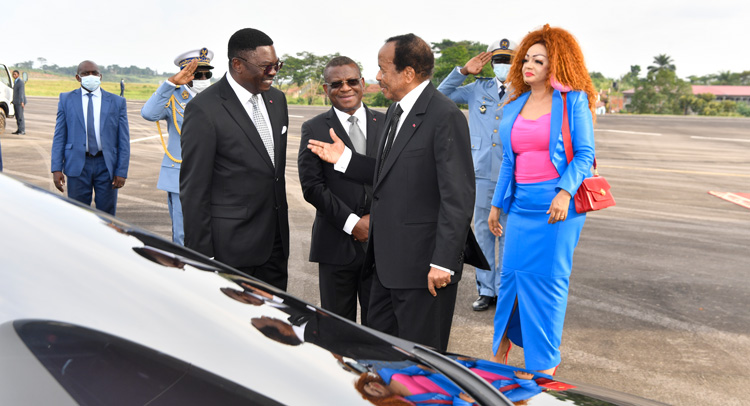 After a brief stay in Europe, the President of the Republic, His Excellency Paul BIYA, accompanied by his wife, Mrs Chantal BIYA, returned to Yaounde in the late afternoon of Thursday, 19 May 2022.
The Head of State was welcomed at the Yaounde-Nsimalen International Airport by the Prime Minister, Head of Government, Joseph Dion Ngute, and the Minister of State, Secretary General of the Presidency of the Republic, Ferdinand Ngoh Ngoh.
President Paul BIYA had brief exchanges with these two personalities, certainly to take the pulse of the nation on the eve of the celebration of the National Day on 20 May, which marks the fiftieth anniversary of the advent of the unitary State. The least we can say is that there is total mobilisation throughout the country for this unity day.
The President of the Republic, Head of the Armed Forces, His Excellency Paul BIYA, will preside over the grand military and civilian parade in Yaounde on 20 May.