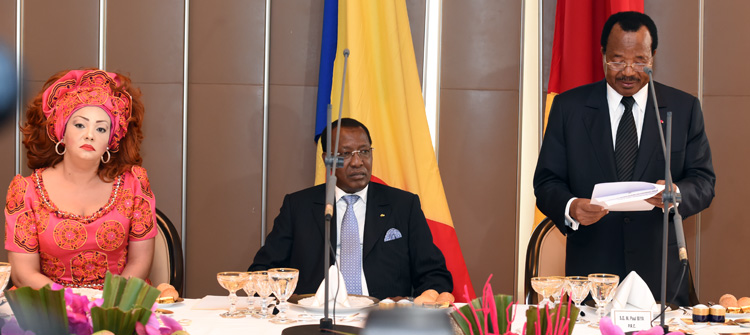 Visiting Chadian President Idriss DEBY ITNO has had discussions with the President of the Republic His Excellency Paul BIYA on the security situation in the sub-region that affects the two countries. President DEBY ITNO arrived Cameroon on Thursday 22 May 2014 and was received by President Paul BIYA at the Nsimalen International Airport.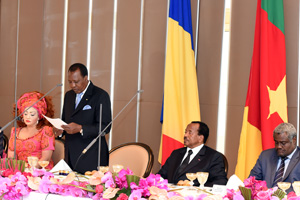 In his toast at the lunch that was offered to the visiting Head of State, President Paul BIYA emphasized on the security predicament of the two countries that are being affected by crisis in the Central African Republic and insurgency activity in Nigeria by the Boko Haram extremists.
President Idriss DEBY ITNO saw the necessity for Chad and Cameroon to pull together their resources in the fight against terrorism, which seeks to hamper development in the sub-region. He made a clarion call on all the Muslims of Chad, Cameroon and all over the world to condemn and to fight against the obscurantist movement, Boko Haram, which is carrying out acts that are not cautioned by the Islam religion.
Download the toast of the Head of State