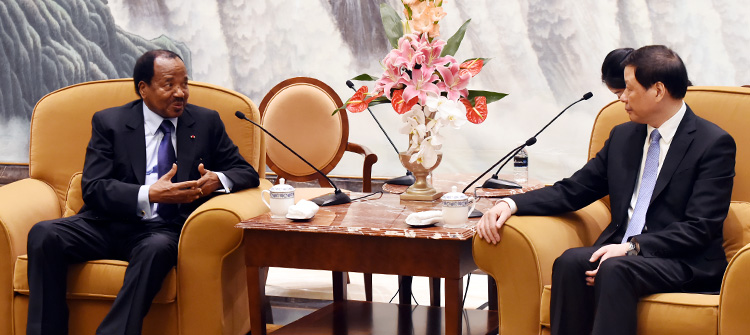 The President of the Republic, His Excellency Paul BIYA went to Shanghai on the third and final day of his State visit to the People's Republic of China.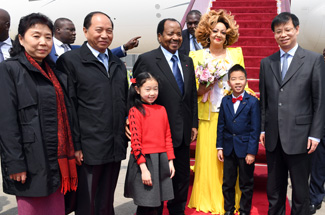 President Paul BIYA and his wife, Mrs. Chantal BIYA, arrived at the Shanghai International Airport on 24 March 2018 before midday. They were welcomed by Mr. Xu KUNLIN, the Deputy Mayor of Shanghai.
The Cameroonian Presidential Couple then went to a Guest House for a ten-minute break, before an audience, which was transformed into a 30-minute working session with Mr. Ying YONG, the Mayor of Shanghai.
On this occasion, the Mayor of Shanghai welcomed the Head of State and his delegation. He hailed President Paul BIYA who was making a third visit to Shanghai (after 1987 and 2003). Mr. YONG reiterated his point with this Chinese proverb: "He who comes to you for the third time is a great friend".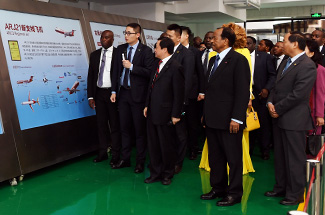 The host presented the economic assets of the Shanghai metropolis, the economic hub of China to President Paul BIYA. Shanghai is not only the symbol of Chinese success. It is also one of the most populous cities in the world with more than 20 million inhabitants, including three million expatriates in the 18 districts of the city.
President Paul BIYA thanked the Mayor of Shanghai for the warm welcome. He equally expressed his appreciation of the dynamic city of Shanghai, which cannot cease to amaze even those who have been there before. This cordial meeting ended with a luncheon offered by the Mayor of Shanghai in honour of the Cameroonian Presidential Couple.
This was followed by a visit to the Commercial Aircraft Corporation of China Ltd (COMAC), which constructs Chinese aircrafts. The Cameroonian Head of State inspected a C919 under construction. He thereby made a perfect appreciation of the Chinese know-how in aeronautics.