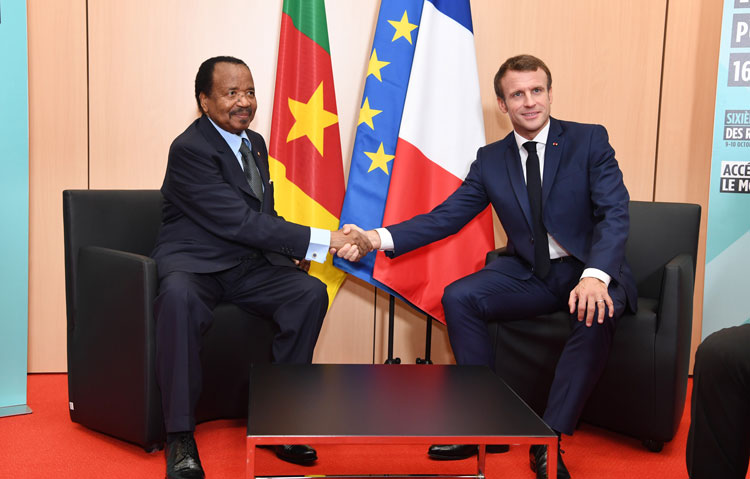 A bilateral meeting between President Paul BIYA and his French counterpart – His Excellency Emmanuel Macron took place on 10 October 2019 in Lyon. This was held on the sidelines of the Global Fund's Sixth Replenishment Conference to step up the fight against AIDS, tuberculosis and malaria.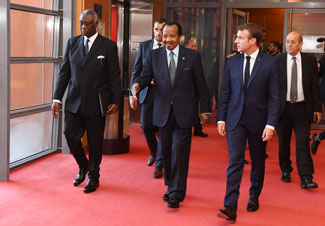 Both leaders shared a broad convergence of views on national, sub-regional and international issues including: reforms within the Central African Economic and Monetary Community (CEMAC), the future of the Francs CFA currency, the fight against terrorism, and Cameroon's hospitality towards refugees from neighbouring countries.
President Emmanuel Macron congratulated H.E. Paul BIYA for the release of some persons pursued by Military Tribunals in the context of the Major National Dialogue organised from 30 September to 4 October 2019 in Yaounde.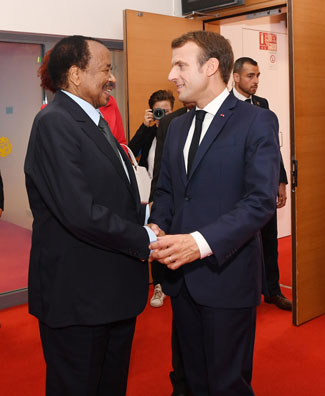 The Head of State declared at the end of the audience that the Government of Cameroon will continue to support the Global Fund's programme. He said three billion Francs CFA will be disbursed to tackle HIV, TB and malaria in the country.
Cameroon's HIV prevalence dropped from 11% in 2001 to 2.7 in 2018. On its part, TB prevalence rate, which stood at 124 cases per 100,000 persons in 2012, dropped to 96 cases in 2018; while the malaria mortality rate was estimated at 14% in 2018 from 24% in 2010.
These health achievements were attained with the huge impact from institutions functioning under the auspices of First Lady Chantal BIYA, Special Ambassador of UNAIDS since 2015. These include: the Chantal BIYA Foundation; African Synergies; and the Chantal BIYA International Reference Centre for Research on the Prevention and Management of HIV/AIDS (CIRCB).