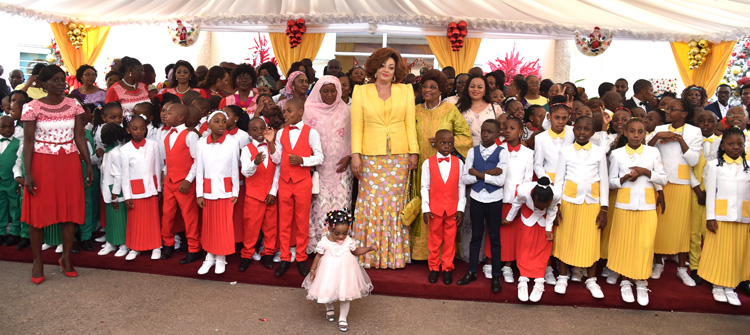 The First Lady, Mrs. Chantal BIYA, has joined the pupils of "Les Coccinelles" school complex – at the Unity Palace – to light the 2016 Christmas tree. The ceremony, which held on Tuesday 20 December 2016, equally marked the end of the first term of the 2016/2017 academic year.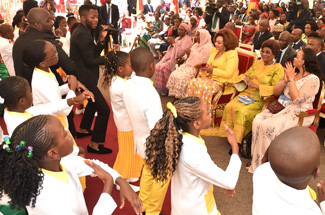 Mrs. Youssouf Adidja Alim, Cameroon's Minister of Basic Education, welcomed the wife of the Head of State, who doubles as the patroness of the school, upon her arrival at the ceremonial ground.
A show of exceptional talent by the pupils marvelled the guests. This was characterised by a series of ballets, a special display of the Bafia dance, and the presentation of rhymes and drama in English and French.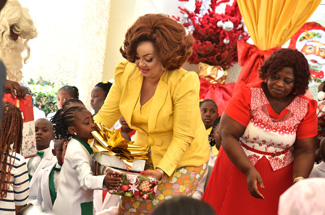 Mrs. Chantal BIYA proceeded with the presentation of well-packaged Christmas gifts to the pupils. The beneficiaries later expressed delight from their patroness's unceasing support through a family photo.
The two-and-a-half-hour event equally witnessed a tour of an art exhibition created by the pupils.