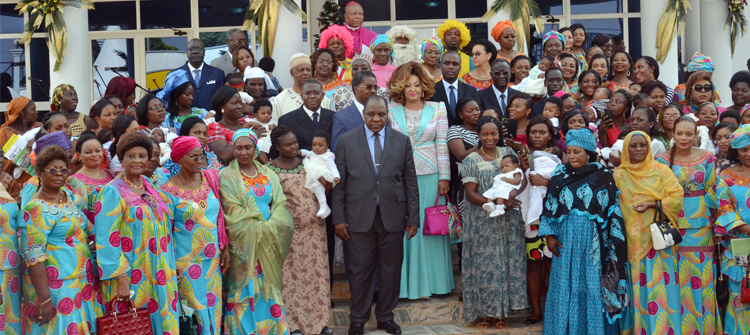 The First Lady, Mrs. Chantal BIYA has visited the Hospital Centre for Applied Research, Endoscopic Surgery and Human Reproduction, known in the French acronym as CHRACERH.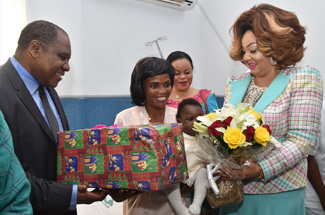 She made a tour of the fertility centre found in Ngousso – Yaounde, on Wednesday 21 December 2016.
A young girl, spokesperson of the new-borns, welcomed Mrs. Chantal BIYA with a sublime poem. The emotional piece of poetry was an acknowledgement from the kids and their parents on the Presidential Couple's engagement to solve infertility cases in Cameroon.
The First Lady, accompanied by her guests, toured the entire facility; six operation units, labour rooms, the maternity wards and other specialised units.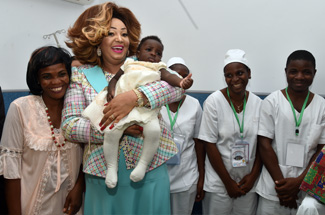 It was revealed that the seven-month-old centre currently holds a 33% success rate in the domain of Medically Assisted Procreation (MAP). At least 25 women have become pregnant through in vitro fertilisation (IVF) with 20 safe deliveries. The staff of CHRACERH recorded an exceptional feat in July 2016, two months after it was inaugurated, when a 52-year-old woman delivered a baby girl.