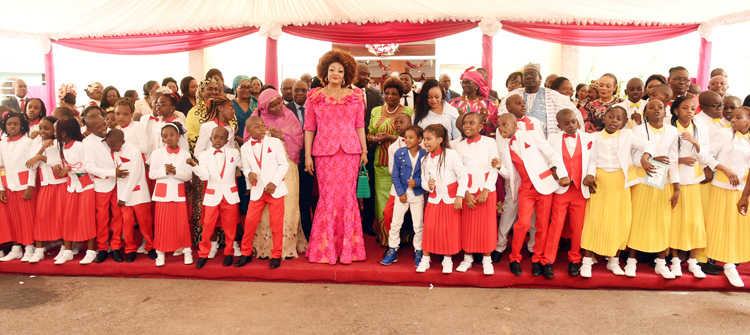 Pupils of the Coccinelles school complex at the Unity Palace have presented a series of blissful performances to showcase Cameroon's unity and multiculturalism. The joyful schoolchildren who are now on vacation after a successful 2016/2017 academic year, performed in the presence of their patroness – Mrs. Chantal BIYA.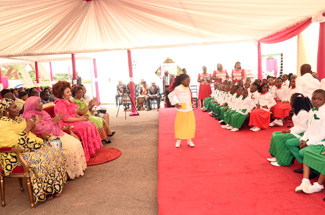 The First Lady, her guests, parents and guardians were held spellbound by a succession of songs, rhymes, ballets and sketches. The most remarkable was the celebration of national unity and multiculturalism. This phase was marked by: greetings in national languages and wishes for national unity; and a multicultural ballet – with traditional dances from the Sahel, grass-field, littoral, and forest regions of Cameroon.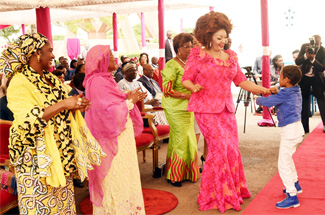 Three artists; Di Martino, Petit Prince Das Love, and Tenor equally performed at separate intervals. A popular humourist – Safaria lightened the mood with his jokes that imitated a naughty schoolchild.
The First Lady expressed her delight on multiple occasions as she joined some of the performers on stage and danced to the rhythm of their beats. She later handed special prizes to the pupils who recorded 100% at the Common Entrance Examinations.
A visit of the classrooms by Mrs Chantal BIYA, during which she saw some of the work done by the pupils of the school and a family photo closed the end-of-year ceremony.