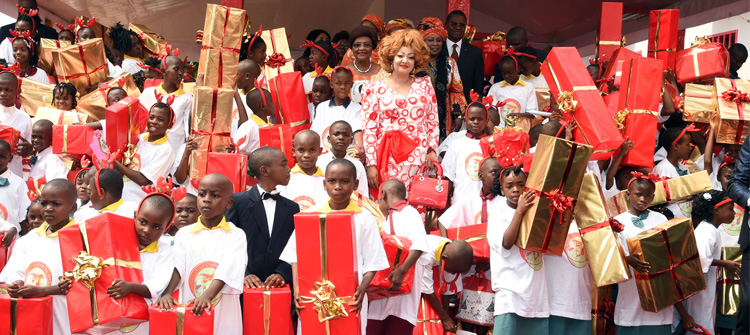 At least 1,500 underprivileged children – pupils from seven primary schools, orphans of the Children First Centre, and patients at the Mother and Child Centre – have received Christmas gifts donated by Mrs. Chantal BIYA, UNESCO Goodwill Ambassador and Special Ambassador of UNAIDS.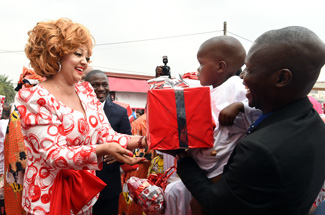 This was during the 2017 edition of the Christmas tree lighting ceremony organised on 22 December at the Chantal BIYA Foundation (CBF) headquarters. The three-hour festive event was equally an opportunity to celebrate the 23rd anniversary of the CBF, which targets the most vulnerable segments of the population. The entire CBF family – who devote their services to the welfare of mothers, children and vulnerable persons – was present to wish "Merry Christmas, happy and prosperous 2018" to Mrs. Chantal BIYA.
The First Lady – Founding President of the CBF – made a guided tour of the premises; an exercise that facilitated her appraisal of the excellent job carried out by the staff. She was accompanied by Mr. Andre Mama Fouda, the Minister of Public Health and a group of special guests.