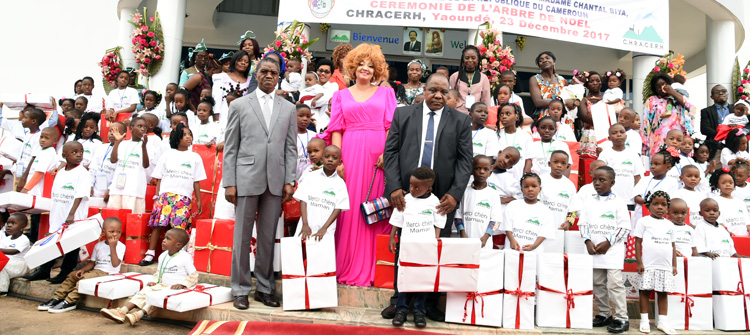 In continuation of her busy end-of-year schedule, Mrs. Chantal BIYA brought joy and merry making to the patients, staff and guests of the Applied Research, Endoscopic Surgery and Human Reproduction Hospital Centre, better known by the French acronym CHRACERH. Several Members of Government and senior dignitaries of the Republic attended the event that was organised on Saturday 23 December 2017.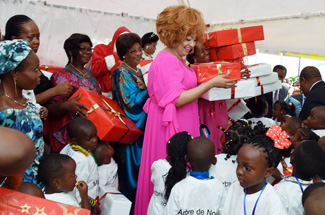 Mrs. Chantal BIYA distributed gifts to over 200 children in the courtyard of the hospital before proceeding to the various wards where patients and their children shared in the largesse of the First Lady as she gave each of them a Christmas present. The entire working staff of the hospital and their children also had Christmas presents from the First Lady.
The colourful ceremony was graced by several popular musicians and artists such as Katino, Afo Akom, Naafa, etc. Mrs. Chantal BIYA rounded off the day at CHRACERH with a group picture with the administrative and medical staff of the hospital.
It should be noted that CHRACERH registered at least 50 births through in-vitro fertilisation (IVF) in 2017.