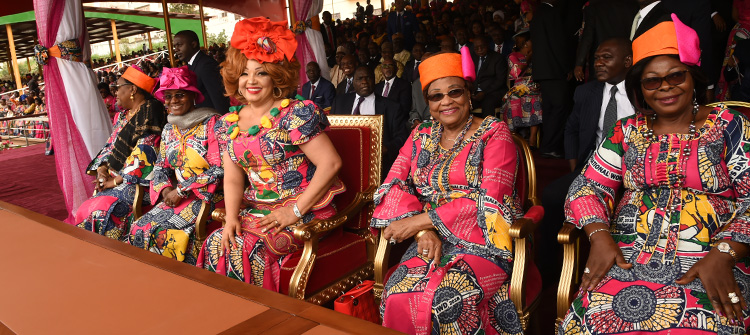 The First Lady of Cameroon, Mrs. Chantal BIYA has presided over a lively march-past to commemorate the 33rd edition of the International Women's Day in Yaounde.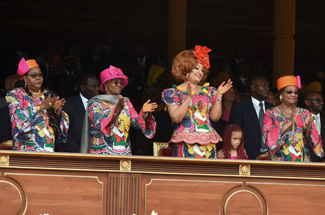 Over 70,000 elegant women – from all walks of life – rallied at the 20th May Boulevard on 8 March 2018 to celebrate under the theme: "Intensify the fight against discrimination on women, strengthen partnership to speed up sustainable development". They made an earnest request – under the auspices of the Ministry of Women's Empowerment and the Family – for the promotion of peace, unity, patriotism, and social inclusion.
The highlight of the parade was the passage of two special groups of 4,000 women from the North West and South West regions, who marched to demonstrate their endorsement for the preservation of the country's territorial integrity.
It was also an opportunity for the women to express their gratitude to President Paul BIYA for his unbroken support towards women empowerment in Cameroon.
Mrs. Chantal BIYA offered a luncheon at the Yaounde Hilton Hotel to close the festivities.