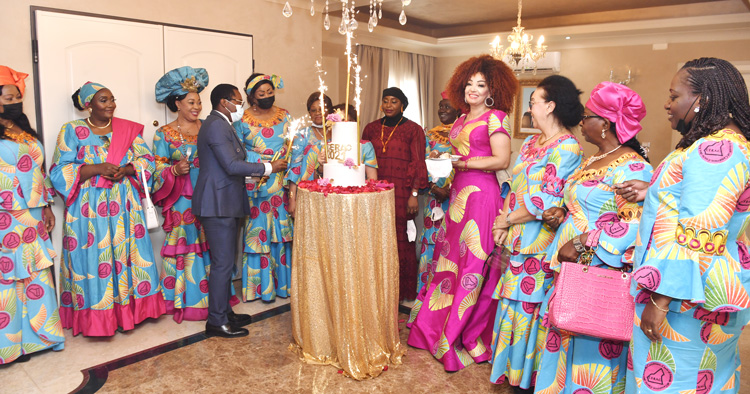 First Lady Chantal BIYA, founding president of the Circle of Friends of Cameroon has made an earnest appeal for her comrades to forge-ahead with their humanitarian activities despite the hurdles faced since the advent of the COVID-19 pandemic.
The spouse of the Head of State solemnly addressed members of CERAC on the occasion of the association's 28th General Assembly organised on 23 December 2021 in Yaounde.
Mrs Chantal BIYA opened with a word of gratitude and expressed her delight to meet the folk after a long period due to COVID-19 exigencies. She seized the opportunity to convey wishes for a merry Christmas and a happy 2022.
The First Lady was particularly touched following a lengthy audience with a dozen of internally displaced children from the North-West and South-West Regions. Thus, she asked CERAC members to put a watchful eye on actions that target vulnerable persons.
Prior to her arrival at the CERAC headquarters, members, under the leadership of Mrs Grace Dion Ngute, General Coordinator of CERAC, examined the 2021 progress report and the calendar of activities for 2022. They articulated their unwavering commitment to promote social inclusion especially among women in rural areas.