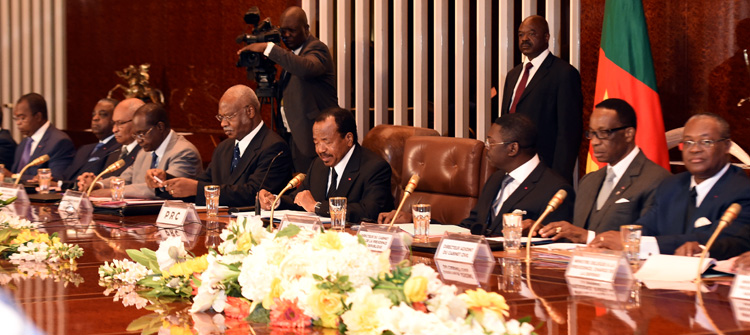 •The Prime Minister,
•Ministers of State,
•Ministers,
•Ministers Delegate,
•Secretaries of State,
Before I get into the crux of the matter, let me first of all recall the sad events that occurred during the recent pilgrimage to Mecca which plunged our country into mourning.
In fact, on 24 September 2015, a huge stampede occurred in Mecca leaving many pilgrims dead or injured. Information at our disposal today indicates that 76 of our compatriots died in the stampede. As I speak, some thirty others are still unaccounted for. Our diplomatic missions on the spot are searching for them in collaboration with Saudi authorities.
Once more I wish to extend to the bereaved families my most sincere condolences as well as those of the entire Nation.
I have dispatched a Special Envoy to Saudi Arabia to deliver to our pilgrims the Nation's message of comfort and solidarity.
I have ordered the disbursement of special assistance for the injured and the affected families.
I have also declared 16 October 2015 a national day of mourning.
I now invite you to rise and observe a moment of silence in memory of those who lost their lives during this event.
Thank you.
Yaounde, 15 October 2015
Download the opening Statement by the Head of State (pdf)