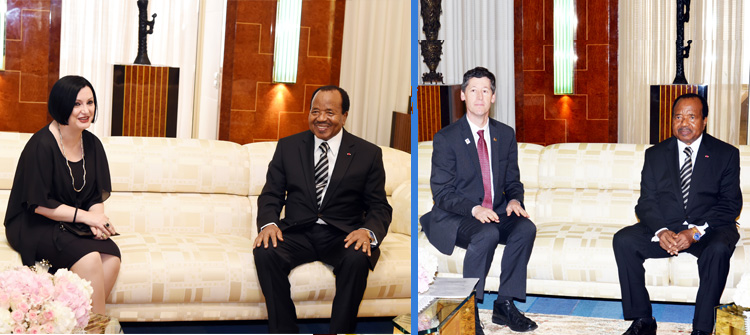 The President of the Republic, His Excellency Paul BIYA has granted two farewell audiences to the outgoing Italian Ambassador – H.E. Samuela Isopi, and the outgoing Canadian High Commissioner – H.E. Rene Cremonese.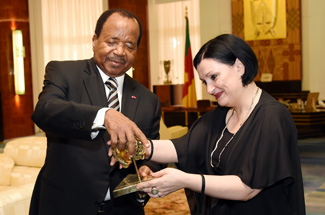 Both Diplomats were received in audience at the Unity Palace on Wednesday 23 August 2017.
The Head of State and Ambassador Samuela Isopi reviewed Cameroon-Italy relations and achievements during her three-year mission. Top on the chart was the exchange of visits by President Sergio Mattarella to Yaounde in March 2016, and that of President Paul BIYA to Rome in March 2017.
The Italian Diplomat acknowledged the dynamism of Cameroonians. She explained that her country will continue its assistance to the civil society, humanitarian organisations, and the educational sector.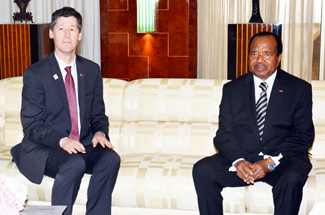 She also reassured the Head of State that the construction of the Olembe Stadium will be completed before the start of the 2019 Africa Cup of Nations.
H.E. Rene Cremonese, on his part, laid emphasis on the excellent state of Cameroon-Canada relations. He said Canada will continue to support Cameroon in the fight against the Boko Haram terrorist group. He also highlighted Canada's interest to share its experience on the promotion of bilingualism.