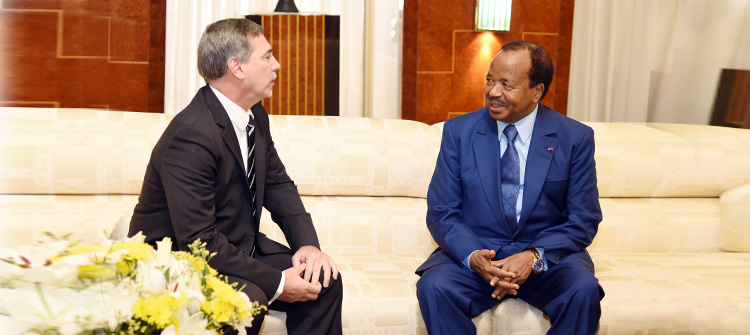 The President of the Republic, His Excellency Paul BIYA has granted a farewell audience to the outgoing U.S. Ambassador – H.E. Michael Stephen Hoza. Both personalities met at the Unity Palace on Wednesday 6 September 2017.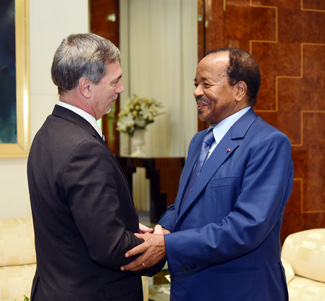 Speaking to reporters after the audience, Ambassador Stephen Hoza emphasised that the U.S. will prolong its partnership with Cameroon – "a country with a bright future".
Cameroon-U.S. cooperation currently stands on a solid pedestal. H.E. Stephen Hoza noted that he was "proud to say that the United States and Cameroon broadened cooperation in numerous areas, such as in security, politics, economics, health, education, and the environment."
The U.S. Diplomat's three-year stay in Cameroon has significantly strengthened bilateral relations. For example, U.S. commercial investment rose from approximately US$300 million to over US$2 billion.  
Ambassador Stephen Hoza commended President Paul BIYA's consolidation of peace and stability, which are keys to the attainment of an emerging economy. He also underlined the Head of State's leadership in the fight against the Boko Haram terrorist group, piracy in the Gulf of Guinea, and his handling of the refugee crisis in the Central African Republic.