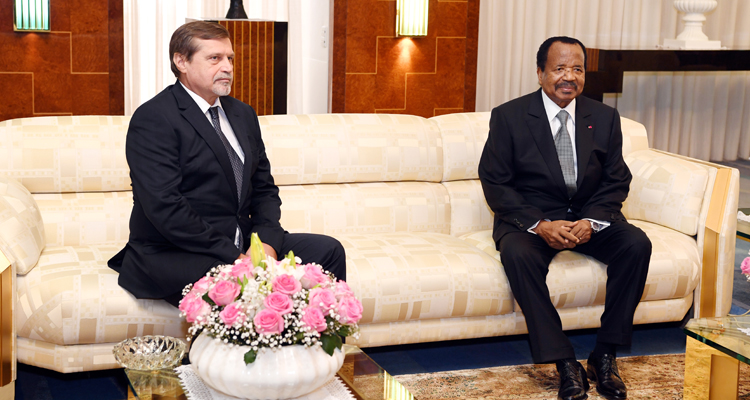 The President of the Republic His Excellency Paul BIYA granted audience this Wednesday 27 March 2019 to the Ambassador of the Russian Federation, H.E. Anatoliy Bashkine. During the audience that lasted over two hours, the two personalities reviewed the friendly cooperation ties between the two countries. They also discussed the invitation from the Russian President Vladimir Putin to President Paul BIYA to attend the Africa – Russia Summit scheduled to take place later this year.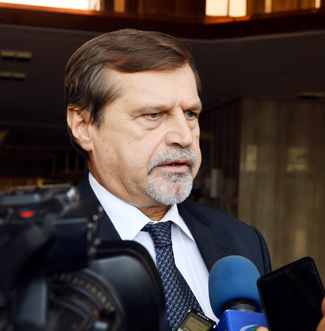 Speaking to the press at the end of the audience, Anatoliy Bashkine declared that the audience was occasion for him and the Head of State to review Cameroon – Russia cooperation in the political, economic and humanitarian domains.
The two personalities also made an overall review of the international situation characterised by several zones of conflict and insurgency.
He revealed that Moscow is planning to host a summit of African and Russian leaders in October this year. This will be a meeting for concertation in order to boost the cooperation between African countries and the Russian Federation. Ambassador Anatoliy Bashkine declared that President Paul BIYA responded favourably to the invitation of the Russian Head of State Vladimir Putin and he was looking forward to the active participation of Cameroon in this summit.