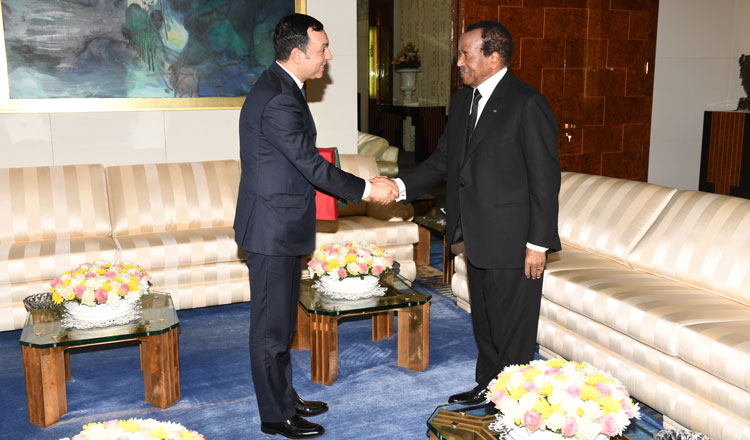 President Paul BIYA received in audience an emissary of His Majesty Mohammed VI, King of Morocco on 17 November 2022. Younes Sekkouri, Moroccan Minister of Economic Inclusion, Small Business, Employment and Skills was bearer of a sealed message from Rabat.
Speaking to reporters after the 45-minute audience at Unity Palace, Minister Younes Sekkouri thanked the Head of State and the Cameroonian people for the friendly reception. He said it was an honour to meet His Excellency Paul BIYA.
The Moroccan envoy said they seized the opportunity to review the excellent ties that exist between both leaders, countries and peoples.
He said Cameroon is a country that inspires since it has often succeeded in domains where others have failed.
Cameroonians have distinguished themselves in the continent and the world on many subjects and this can boost partnership and fraternity between both countries.
He expressed optimism that Cameroon and Morocco will perform well at the 2022 FIFA World Cup in Qatar.