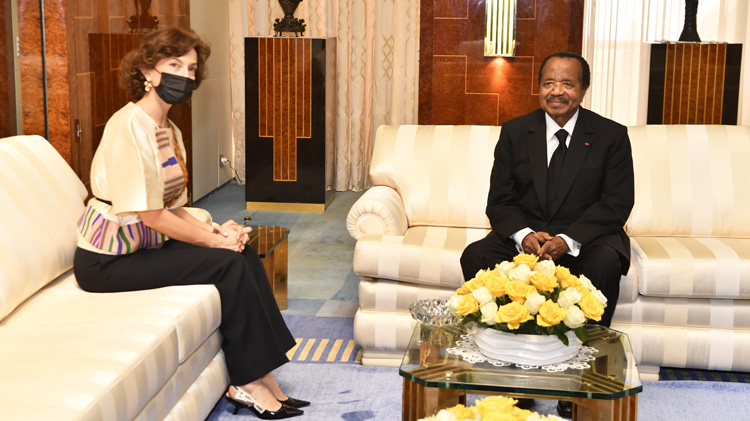 The Head of State met with the Director-General of the United Nations Educational, Scientific and Cultural Organisation (UNESCO) at the Unity Palace on 6 February 2022.
Madam Audrey Azoulay arrived Cameroon a day before the audience, on the invitation of the Head of State – to attend the closing ceremony of the 33rd edition of the Africa Cup of Nations (AFCON 2021). This marked her first official visit, as the UNESCO boss, to the land of the Indomitable Lions.
For over 35 minutes, President Paul BIYA and his guest of honour reviewed the very rich and unwavering cooperation that exist between Cameroon and UNESCO.
They equally touched on measures to reinforce Cameroon-UNESCO strategic partnership to protect the right to education and promote the development of community radios in Cameroon.
Madam Audrey Azoulay was decorated by the Head of State with the medal of the Officer of the Order of Valour.