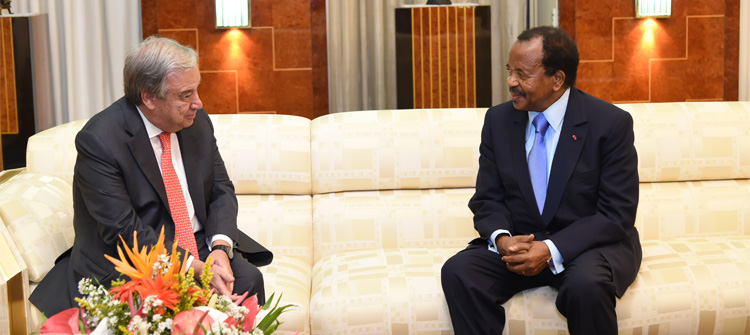 United Nations Secretary General Antonio Guterres has paid a courtesy call at the Unity Palace. He was received in audience by the President of the Republic of Cameroon, His Excellency Paul BIYA on Friday 27 October 2017.
The UN boss was in transit from the Central African Republic, where he showed support for communities affected by escalating violence.
It should be noted that President Paul BIYA and Mr. Antonio Guterres met last month in New York, on the sidelines of the 72nd UN General Assembly.