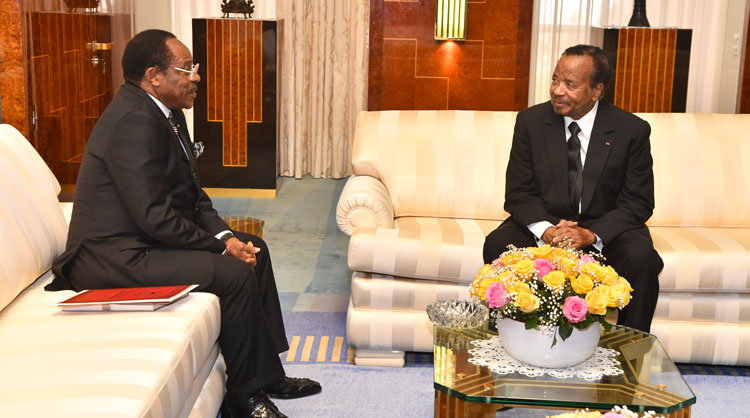 Baltasar Engonga Edjo, Equatorial Guinea's Minister of State for Regional Integration, special envoy of President Teodoro Obiang Nguema Mbasogo was received in audience at Unity Palace on 25 August 2022 by the President of the Republic, His Excellency Paul BIYA.
The Equatoguinean emissary was bearer of a special message from Malabo, which he personally delivered to the Head of State. Both personalities equally exchanged on issues related to the strengthening of sub-regional and bilateral cooperation.
President Paul BIYA is the current Chairman of the Conference of Heads of State of the Economic and Monetary Community of Central Africa (CEMAC). Thus, it is absolutely necessary for Member States to consult and report on the development of key issues especially in a period when the international community is faced with diverse challenges such as the COVID-19 pandemic, the global economic crisis and the Russia-Ukraine conflict.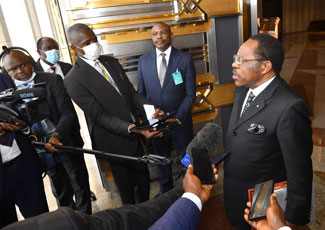 It should be noted that authorities of the CEMAC zone are working earnestly with those of the Economic Community of Central African States (ECCAS), for the fusion of both bodies.