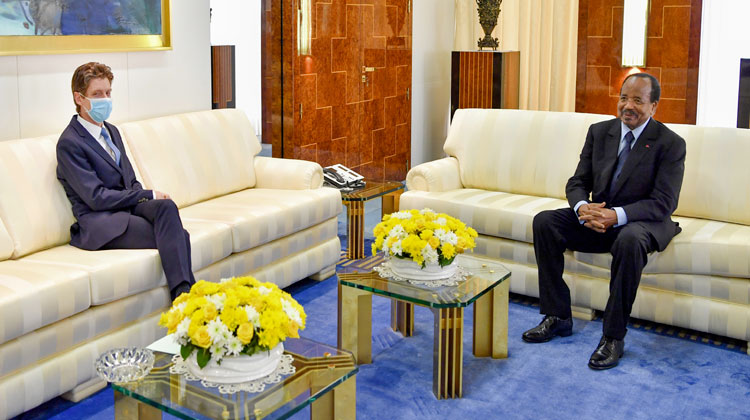 The President of the Republic, His Excellency Paul BIYA and H.E. Stephane Doppagne – the outgoing Ambassador of the Kingdom of Belgium – made a general overview of diplomatic ties during a farewell audience at the Unity Palace on 15 July 2020.
Speaking to reporters at the end of the discussions with the Head of State, the Belgian Diplomat said cooperation ties between Yaounde and Brussels witnessed a significant growth during his four-year stay.
"The conclusion, I think after this more than one-hour long meeting, is that the relations are very good between our two countries. I am very confident it will continue to be so with my successor," he affirmed.
Ambassador Stephane Doppagne's mandate was marked by fruitful political exchanges, an increase in bilateral trade, humanitarian aid to the Far North Region – host to refugees from neighbouring countries, award of scholarships to Cameroonian students, and the development of the Douala and Kribi ports.
The Belgian Diplomat said he was particularly impressed and touched by the legendary hospitality of the Cameroonian people – an important element that facilitated frequent consultations from different quarters and a major factor for the security of the entire region.