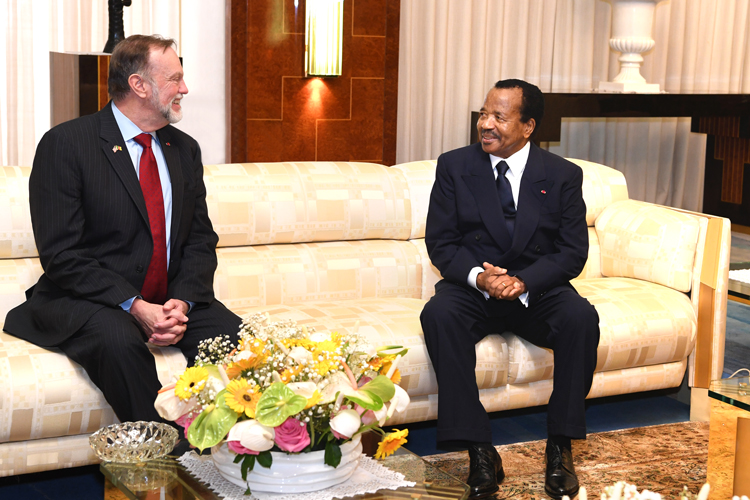 The President of the Republic, His Excellency Paul BIYA granted an audience to Mr Tibor Nagy, the Assistant Secretary for U.S. Department of State's Bureau of African Affairs. Both personalities met at the Unity Palace on 18 March 2019.
Speaking to journalists after the one-hour audience, Mr Tibor Nagy said they revisited bilateral relations between the United States and Cameroon.
 He stressed that Cameroon is an important partner to the U.S. 
Mr Tibor Nagy was accompanied by the U.S. Ambassador to Cameroon, H.E. Peter Henry Barlerin.