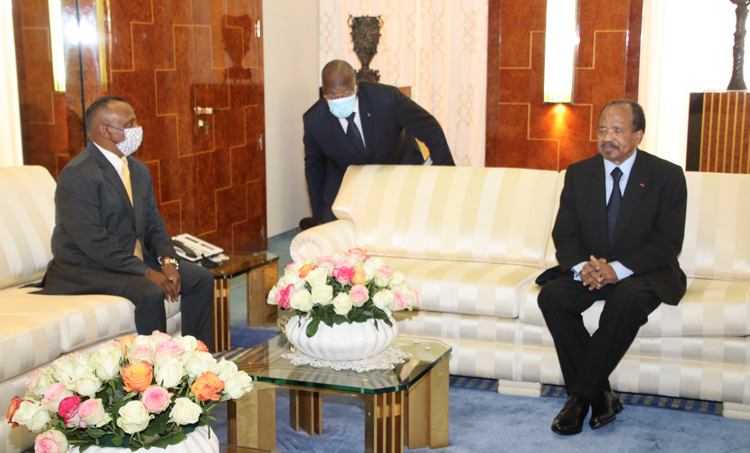 The President of the Republic, His Excellency Paul BIYA has discussed energy diversification and agricultural development with High Commissioner Veluppillai Kananathan, special envoy of President Gotabaya Rajapaksa of the Democratic Socialist Republic of Sri Lanka.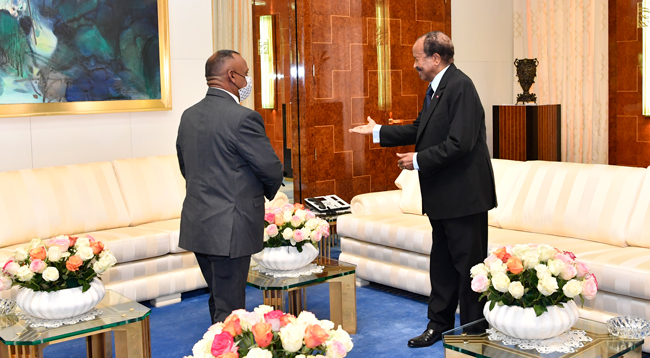 This was revealed following an audience granted the Sri Lankan Diplomat at the Unity Palace on 3 February 2021.
High Commissioner Veluppillai Kananathan told reporters that the South Asian country's goal is to work economically, politically and socially with Africa.
"Africa has become the number one priority for Sri Lanka in the current government's policy," he said.
In Cameroon, High Commissioner Veluppillai Kananathan disclosed that cooperation ties between Yaounde and Colombo will be reinforced with the development of the power sector. Key areas of interest are solar energy and rural electrification.
President Paul BIYA and his guest also talked about the need to develop the agricultural sector especially in the food processing business.