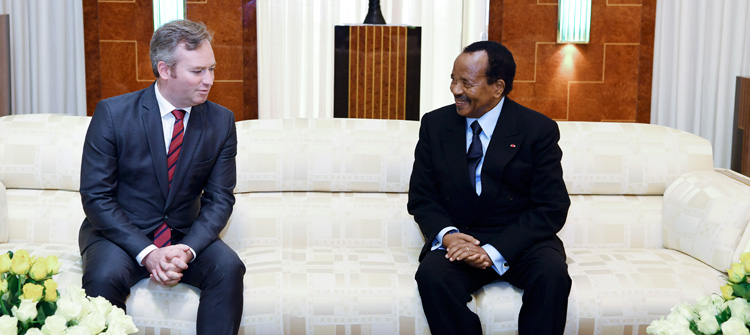 The French Minister of State attached to the Ministry for Europe and Foreign Affairs, Jean-Baptiste Lemoyne, was received in audience on Thursday, 29 June 2018, at the Unity Palace by the President of the Republic, His Excellency Paul BIYA. He was accompanied by the French Ambassador to Cameroon, H.E. Gilles Thibault.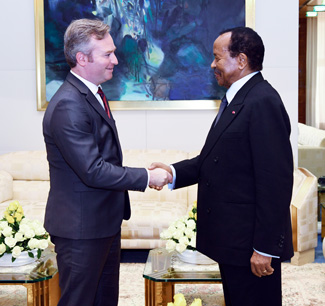 Speaking to the press, the French Minister of State said all aspects of cooperation were reviewed. Top on the agenda were the fight against terrorism in the Lake Chad Basin, and the situation in the North-West and South-West Regions. Jean-Baptiste Lemoyne hailed the cooperation between the European Union, France and the front-line countries grouped within the Multinational Joint Task Force. He also appreciated the management of refugees by Cameroon – especially those from the Central African Republic.
Referring to the situation in the North-West and South-West regions, the French Member of Government emphasised that the protection of Cameroon's unity and diversity is supreme. He commended the Cameroon government for its "proven willingness to dialogue" and resolve the situation.
Mr Lemoyne firmly condemned the killing of security officers and civilians by armed secessionists. He indicated that these criminal acts require strong responses to avoid impunity. France therefore reaffirms its support to the Government in its efforts to preserve the peace and unity of Cameroon.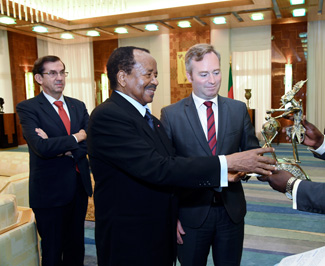 Economic cooperation notably the Debt Reduction and Development Contract (C2D) – an important programme whose results have been lauded by the Head of State, was also part of the lengthy and cordial meeting. Mr Lemoyne also highlighted the strong presence of French companies in Cameroon, 300 in total, that participate in the creation of wealth and strengthen ties between both countries.
Last but not least were talks on culture and sport. For instance, the French Government plans to expand the campus of the Catholic University of Central Africa based in Yaounde to support the enrolment of 2,000 additional students. It was revealed that the Head of State expressed his desire to include French artists in the organisation of the 2019 Africa Cup of Nations in Cameroon.