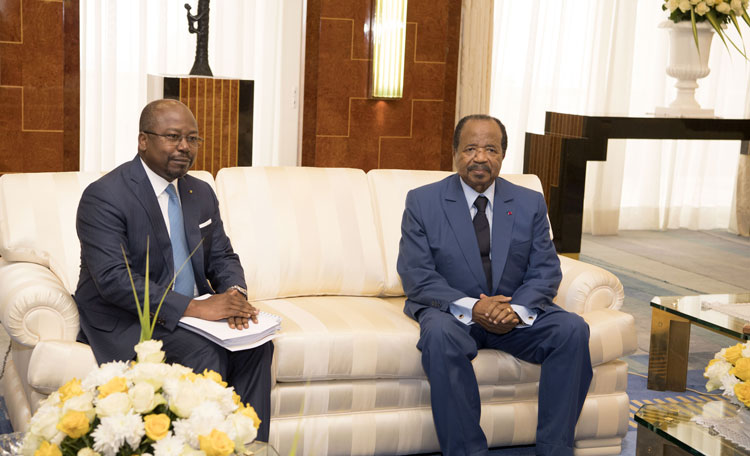 His Excellency Alain Claude Bilie-By-Nze, the Gabonese Minister of Foreign Affairs, and H.E. Ahmad Allam-Mi, the Secretary General of the Economic Community of Central African States (ECCAS) have submitted documents on the proposed reorganisation of the sub-regional body to the President of the Republic, His Excellency Paul BIYA.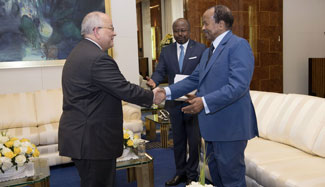 Both dignitaries were received in audience at Unity Palace on 6 September 2019.
Speaking to reporters after the audience, H.E. Alain Claude Bilie-By-Nze disclosed that they were special envoys of President Ali Bongo Ondimba, who is the current Chair of ECCAS. The Gabonese emissary said it was imperative to update President Paul BIYA, a respected figure within the community, on the advancement of reforms earmarked for the effectiveness of ECCAS vis-à-vis the challenges of the 21st Century.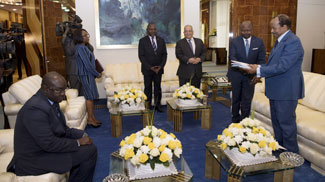 "The groundwork has been finalised by experts, ministers have validated it, and it is now left for the Heads of State to meet in a summit, where they will adopt the reforms," Minister Alain Claude Bilie-By-Nze explained.
He noted that the institutional changes will help ECCAS in its fundamental mission: to ensure that there is a global atmosphere of peace, security and stability within the region; and to encourage regional integration with support on infrastructural projects. New missions will be attributed to the sub-regional body to handle other issues linked to sustainable development and the empowerment of youths and women.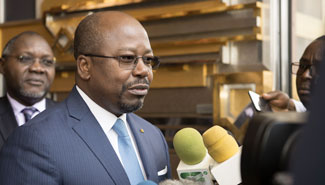 In addition, more powers will be accorded to the executive arm of ECCAS in order to facilitate its task in the realisation of the vision and timelines of the Heads of State.