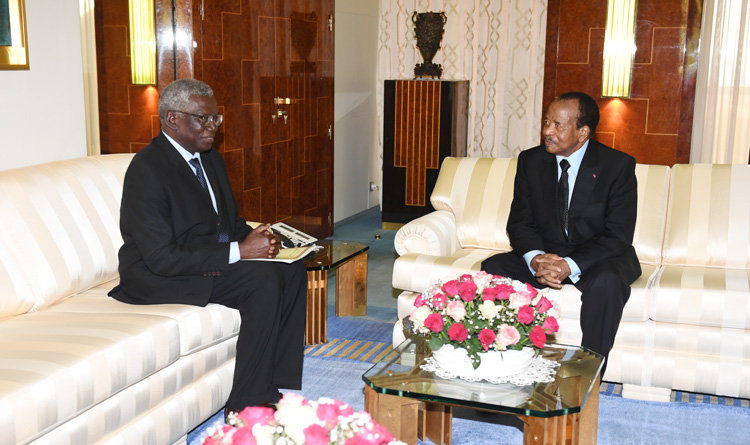 Cameroon's cooperation ties with the Republic of Chad came under review on 19 June 2023 at Unity Palace during an audience granted by the President of the Republic, His Excellency Paul BIYA to Gali Ngothe Gatta, Minister of State, Secretary General of the Presidency of Chad.
The special envoy of President Mahamat Idriss Deby Itno told reporters that he was bearer of a special message from the President of the National Transitional Council of Chad – thanking President Paul BIYA for his unflinching support towards the proper exploitation and joint management of Chadian oil resources.
Mr Gali Ngothe Gatta appreciated the Cameroonian leader's openness and willingness to re-establish and uphold trust throughout their meeting. He noted that the Head of State was receptive and reassuring while renewing Cameroon's commitment to boost the longstanding and fraternal cooperation ties with Chad.