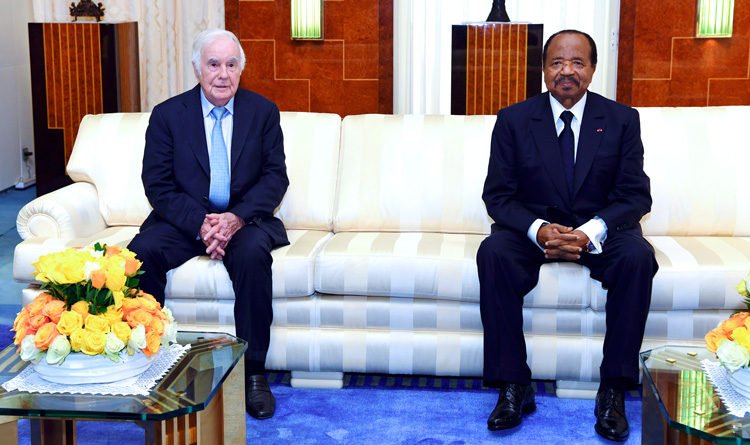 Mr Pierre Castel, founder of the French beverage company – Group Castel – paid a courtesy call to the President of the Republic, His Excellency Paul BIYA at Unity Palace on 20 December 2019.
The tycoon exchanged views with the Head of State on the company's activities in Cameroon. They also discussed on the possibility to expand investments and create more jobs through the promotion of local agricultural producers.
Mr Pierre Castel was accompanied by his close collaborators and the French Ambassador to Cameroon, H.E. Christopher Guilhou.