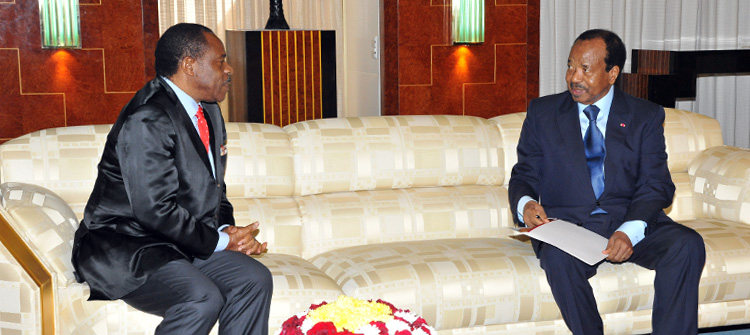 The President of the Republic, His Excellency Paul BIYA has granted an audience to Equatorial Guinea's Minister of State for Regional Integration, H.E. Baltasar Engonga Edjo'o. They met at the Unity Palace on Wednesday 21 February 2018.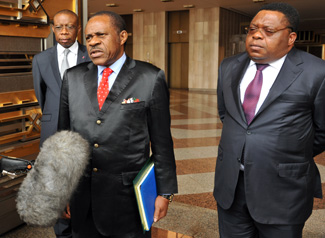 The Equato-guinean envoy was bearer of a sealed envelope from President Teodoro Obiang Nguema Mbasogo.
Speaking to reporters after the audience, H.E. Baltasar Engonga Edjo'o said bilateral relations between Cameroon and Equatorial Guinea are friendly and excellent. Both countries, he added, are committed to "constantly strengthen security, monetary, and trade agreements."