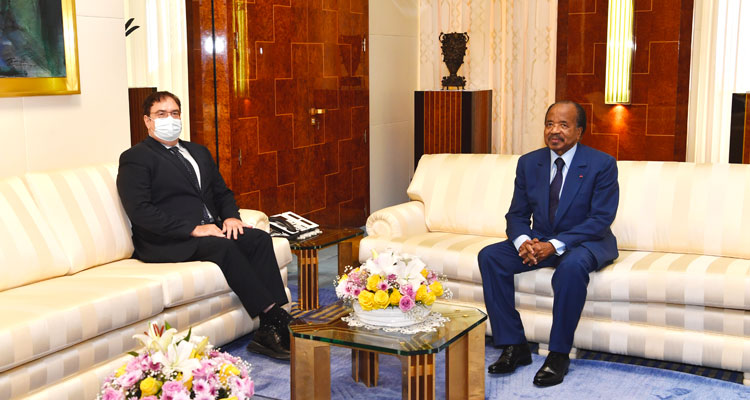 His Excellency Marco Romiti, outgoing Ambassador of the Italian Republic has expressed optimism that the excellent and diversified cooperation ties that exist between Cameroon and his country will grow unperturbed.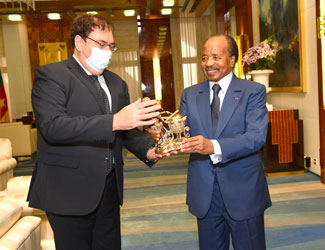 The Italian Diplomat made this declaration following a farewell audience granted by the President of the Republic, H.E. Paul BIYA on 24 September 2021 at the Unity Palace.
Ambassador Marco Romiti thanked the Head of State for his legendary hospitality and unflinching zeal to improve bilateral ties between Yaounde and Rome. He highlighted the high-level visits made by the Heads of State of both countries: President Sergio Martarella in March 2016 and President Paul BIYA in March 2017. These visits created a fertile ground for the deepening and diversification of relations.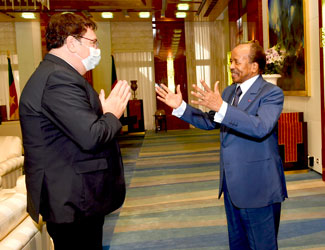 Cameroon and Italy enjoy an important people-to-people cooperation especially in domains such as education, health, agriculture, trade and sports. There is hope that this will expand after the containment of the COVID-19 pandemic.