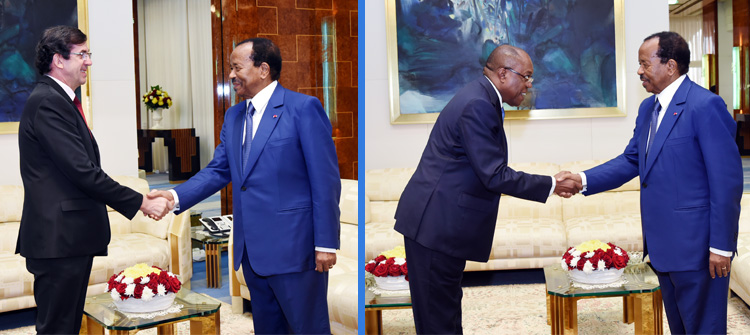 The President of the Republic, His Excellency Paul BIYA granted two audiences at the Unity Palace on Friday 23 February 2018. The Head of State met with the French Ambassador to Cameroon, H.E. Gilles Thibault and Angola's Minister of Foreign Affairs, H.E. Manuel Domingos Augusto.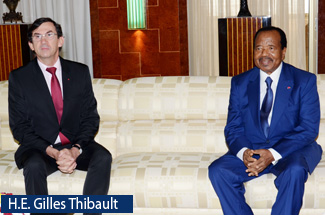 Matters of Common Interest
For over two hours, the Head of State and the French Diplomat discussed on matters of common interest and the socio-political situations in France and Cameroon.
Ambassador Gilles Thibault revealed to reporters after the audience that they centred their discussion on issues such as economic development, security, the violence in the North West and South West Regions, 2018 elections, and the fight against terrorism.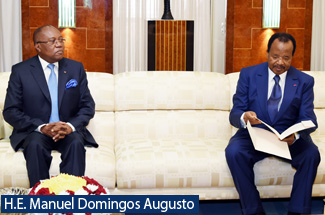 Reinforcing bilateral and sub-regional ties
The Angolan Foreign Affairs Minister was bearer of a special message from President João Manuel Gonçalves Lourenço.
H.E. Manuel Domingos Augusto explained to reporters that it was imperative to reinforce bilateral relations between Cameroon and Angola, since the latter is undergoing political transition.
He also highlighted the necessity to consult President Paul BIYA – the wise man of the Economic Community of Central African States (ECCAS). This is in prelude to the March 2018 summit of the Council for Peace and Security in Central Africa (COPAX), which will be held in Libreville - Gabon.