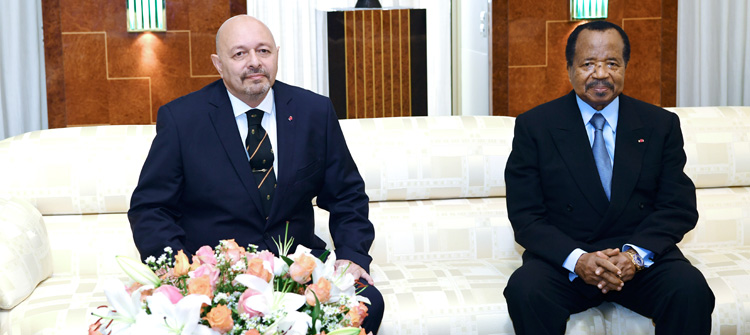 The President of the Republic, His Excellency Paul BIYA has granted a farewell audience to the outgoing Spanish Ambassador to Cameroon.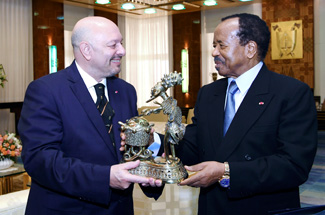 H.E. Jorge De ORUETA PEMARTIN met the Head of State at the Unity Palace on 7 August 2018 to mark the end of his three-year stay in the country.
Speaking to the press, the Spanish Diplomat commended the excellent bilateral ties between the Republic of Cameroon and the Kingdom of Spain. He said cooperation in the economic, health and cultural domains were reviewed during the audience. The Spanish Ambassador expressed optimism. He emphasised that prospective bilateral relations will strengthen economic and security cooperation.
President Paul BIYA offered a gift – Cameroonian sculpture – to Jorge De ORUETA PEMARTIN at the end of the audience.