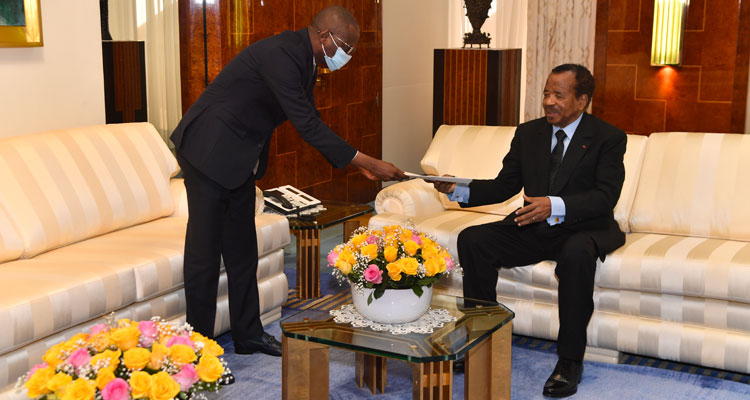 The Head of State granted audience to a special envoy of His Excellency Mahamat Idriss Deby Itno – the President of Chad's Transitional Military Council on 22 August 2022 at Unity Palace.
Mr Tahir Hamid Nguilin, Chad's Minister of Finance and Budget was bearer of a sealed message from Ndjamena. The high-level exchange with President Paul BIYA is a testimony of the excellent cooperation ties that exist between Cameroon and Chad.
It was therefore an occasion for the Chadian authorities to express their gratitude for Cameroon's constant support especially within the framework of the transitional government and her contribution for the smooth organisation of the ongoing inclusive and sovereign national dialogue.