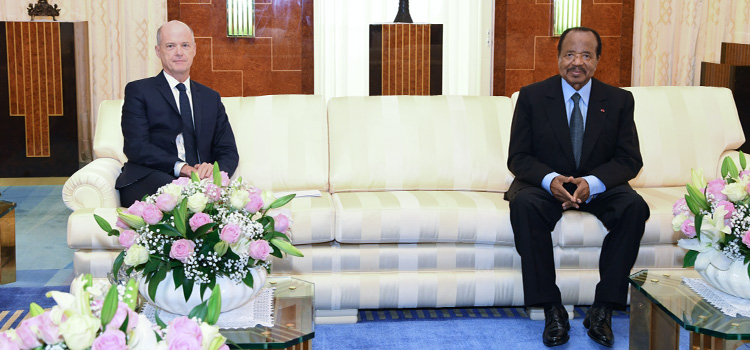 French President Emmanuel Macron sent a sealed envelope to the President of the Republic, His Excellency Paul BIYA on 10 December 2019. It was delivered at Unity Palace during an audience accorded to H.E. Christophe Guilhou, Ambassador of France to Cameroon.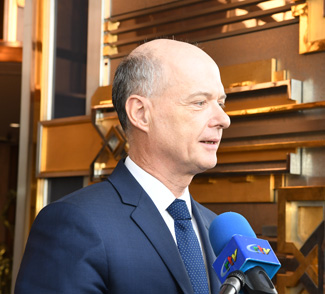 Speaking to reporters after the one-hour meeting, Ambassador Christophe Guilhou disclosed that the letter from the Elysée Palace was a thank you message to the Head of State following his participation at the Global Fund's Sixth Replenishment Conference to step up the fight against AIDS, tuberculosis and malaria that was held in Lyon from 9 to 10 October 2019.
Christophe Guilhou also expressed his satisfaction on the convergence of views with President Paul BIYA on the rich history of cooperation that exist between Cameroon and France. He noted that the fruitful exchange explored new strategies to boost bilateral ties in all fields with special emphasis on the development of the economy and the livelihood of all Cameroonians.
The French Diplomat said he had the opportunity to better gauge both the expectations of Cameroon vis-à-vis the objectives of President Emmanuel Macron and the orientations given by H.E. Jean-Yves Le Drian, French Minister of Europe and Foreign Affairs – when the latter paid a visit to Cameroon on 23 October 2019.