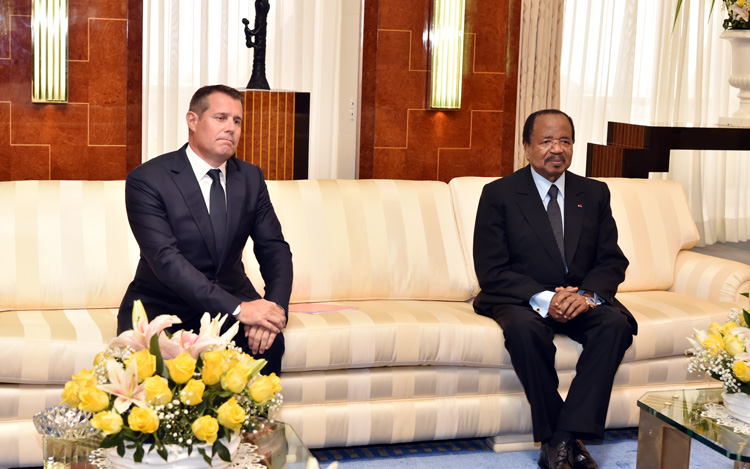 A special letter from His Excellency Ueli Maurer, the President of the Swiss Confederation was delivered to President Paul BIYA at the Unity Palace on 28 October 2019 by the Swiss Ambassador to Cameroon H.E. Pietro Lazzeri.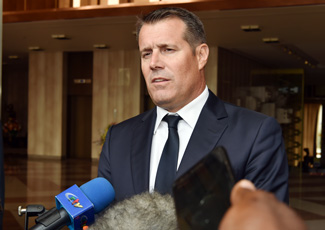 This was followed by a one-on-one meeting between the Head of State and the Swiss Ambassador.
Speaking to journalists after the audience, H.E. Pietro Lazzeri said they had the opportunity to discuss on a wide range of subjects of bilateral interest to both countries. They also discussed the role of Switzerland in promoting peace and negotiation in the framework of the socio-political situation in the North-West and South-West Regions and the role of Swiss companies in Cameroon, especially that of the Mediterranean Shipping Company (MSC) in the Port of Douala.
Ambassador Pietro Lazzeri appreciated the convening of the Major National Dialogue by President Paul BIYA. He said Switzerland will continue to modestly offer its facilitation efforts with different features such as neutrality, efficiency and confidentiality.