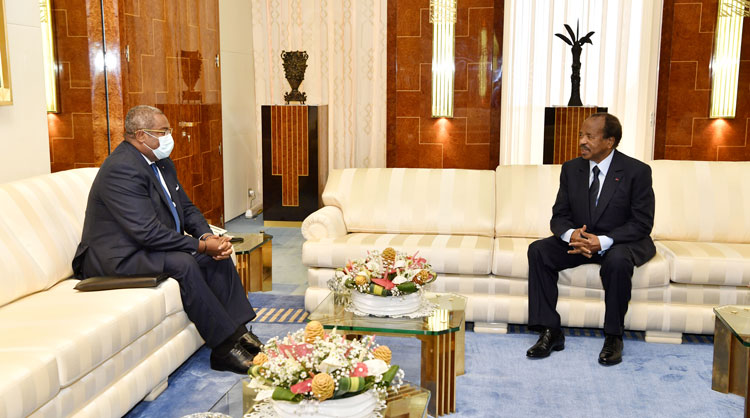 A special envoy of President Roch Marc Christian KABORÉ of Burkina Faso was received in audience by President Paul BIYA at the Unity Palace on 25 August 2020.
Mr Thierry Hot, Special Adviser to the Burkinabe President was bearer of a sealed envelope, which he handed to the Head of State before their one-hour discussion on security, health and good governance.
Speaking to reporters at the end of the meeting, Thierry Hot expressed his gratitude and acclaimed President Paul BIYA for his constant availability and fraternity towards the people of Burkina Faso.
He said his visit to the Unity Palace was basically to share experiences in the fight against terrorism and the COVID-19 pandemic. The promotion of good practices in governance was equally part of the discussion.