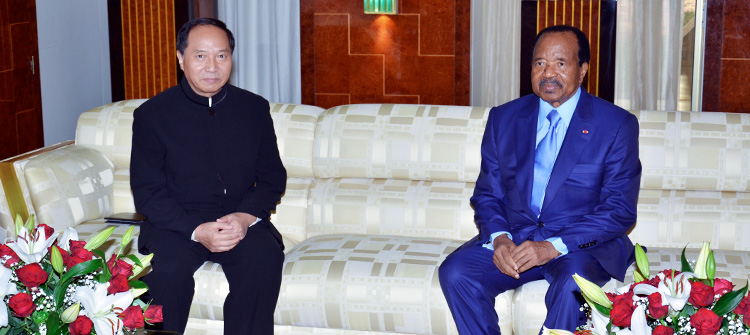 The President of the Republic, His Excellency Paul BIYA has raised Ambassador Wei Wenhua to the prestigious rank of Grand Officer of the Order of Valour. The outgoing Chinese Diplomat was decorated with Cameroon's highest medal reserved for foreign dignitaries during a farewell audience at the Unity Palace on Thursday 26 April 2018.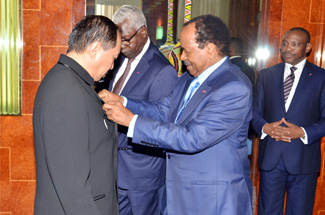 Ambassador Wei Wenhua expressed his gratitude to the Head of State who recently paid a historic State Visit to the People's Republic of China (22-24 March 2018). He said last month's visit to Beijing and Shanghai, upon the invitation of President Xi JINPING, was enough testimony that the friendly and fruitful Sino-Cameroon relations are developing at a satisfactory pace.
Future cooperation ties, he added, are destined to be successful especially with the recent signing of five cooperation agreements in Beijing.
H.E. Wei Wenhua who presented his letters of credence on 6 January 2015, said he was proud of his record and emphasised his unflinching love for Cameroon.