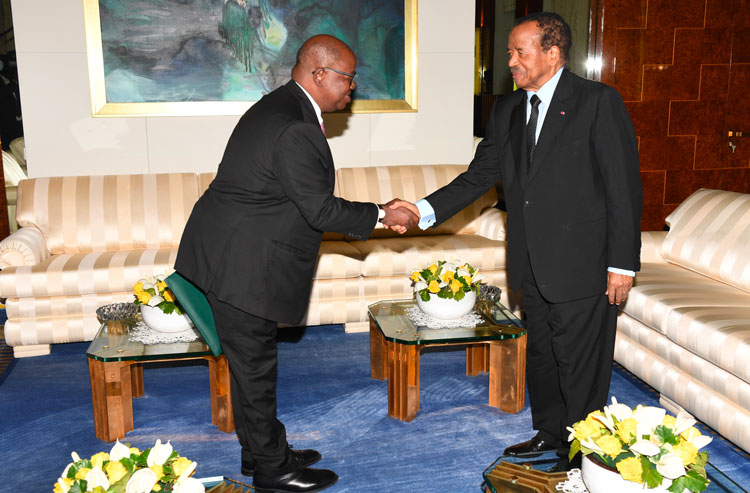 The Minister of Foreign Affairs of the Gabonese Republic Michael Moussa-Adamo was received in audience by the President of the Republic, His Excellency Paul BIYA at Unity Palace on 29 September 2022.
The special envoy of President Ali BONGO ONDIMBA was bearer of a sealed message to the Head of State.
Foreign Affairs Minister Michael Moussa-Adamo told reporters that he brought a fraternal and friendly message from Gabon.
He noted that issues related to the special and unique bilateral ties that exist between Yaounde and Libreville were equally addressed during the one hour 30 minutes audience.